Please enjoy another inspirational westie dog quote of the week, for west highland terrier dog lovers. I hope they remind you of how great it is to be a dog owner.
As an avid dog lover myself, I do find that inspirational quotes always remind me not to give up on my dreams goals and enjoy life.
Inspirational Dog Quote For westie lovers: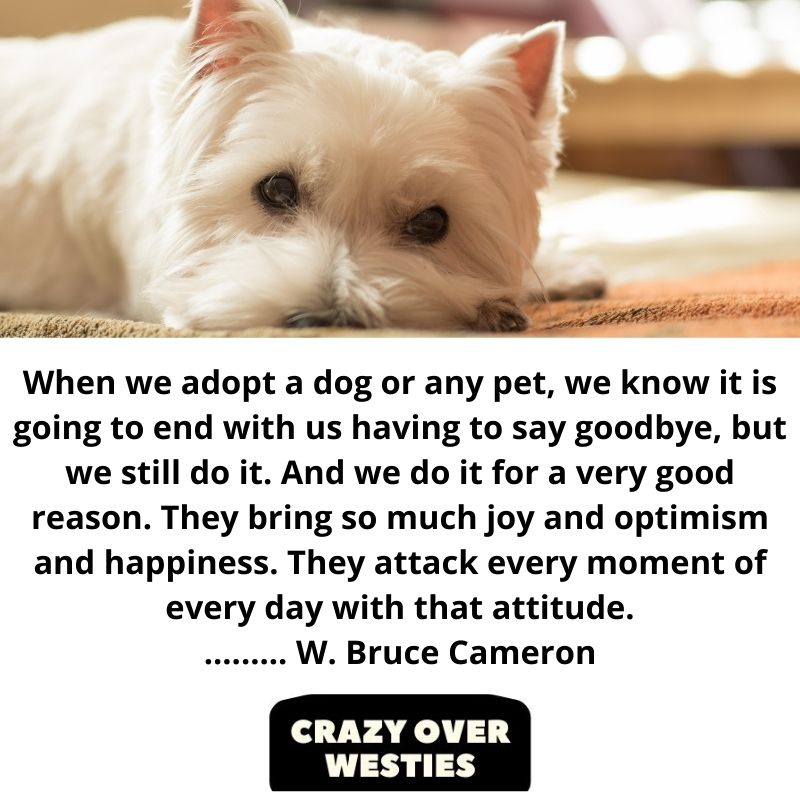 When we adopt a dog or any pet, we know it is going to end with us having to say goodbye, but we still do it. And we do it for a very good reason. They bring so much joy and optimism and happiness. They attack every moment of every day with that attitude………. W. Bruce Cameron
William Bruce Cameron. Born in Petoskey, Michigan, he is an American columnist and author. Best known for his novel called "A Dog's Purpose". The book spent 19 weeks on the New York Times bestseller list.
——————-
Please SHARE the above quote. Thank you! To view the previous quote, please click here.