We hope you are enjoying these inspirational westie quotes of the week, for west highland terrier dog lovers and that they remind you of how great it is to be a dog owner.
Inspirational quotes can help to motivate you to not give up on your dreams because we are all fighting the daily battle called life.
———————
Fun Fact: Westies are just great cuddlers. So loyal and full of affection for their owners. Like most dogs, they remind their owners how lucky they are.
————————
Inspirational Dog Quote For westie lovers: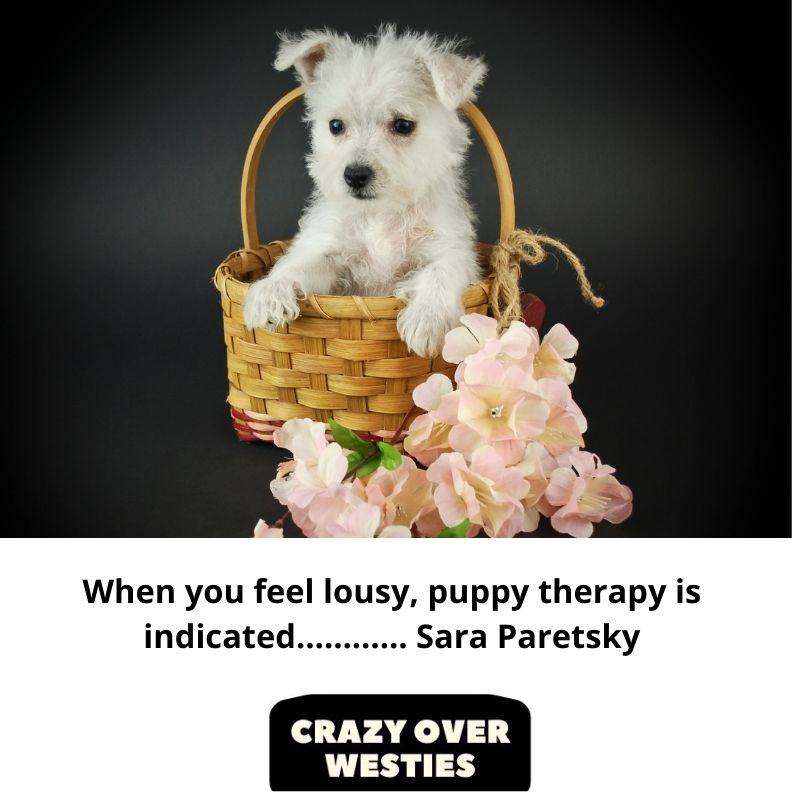 ——————-
When you feel lousy, puppy therapy is indicated………… Sara Paretsky
Sara Paretsky: Born in Ames, Iowa, she is a popular American writer in the field of crime novels.
Please SHARE the above quote. Thank you! To view the previous quote, please click here.