These inspirational westie dog quotes for dog owners are the perfect reminder of how lucky they are, to have a dog, especially a west highland terrier. Westie owners are so fortunate to get the wonderful health benefits that having dogs bring such as exercise and help with depression.
In addition, they have the love that their dogs so generously give. They will hopefully become a better person with their dogs by their side. I am always amazed at how forgiving rescue dogs are, despite where they have come from.
Here are the top 17 of my favorite inspirational dog quotes for Westie owners. Please SHARE.
———————
TOP Westie Picture Dog Quotes: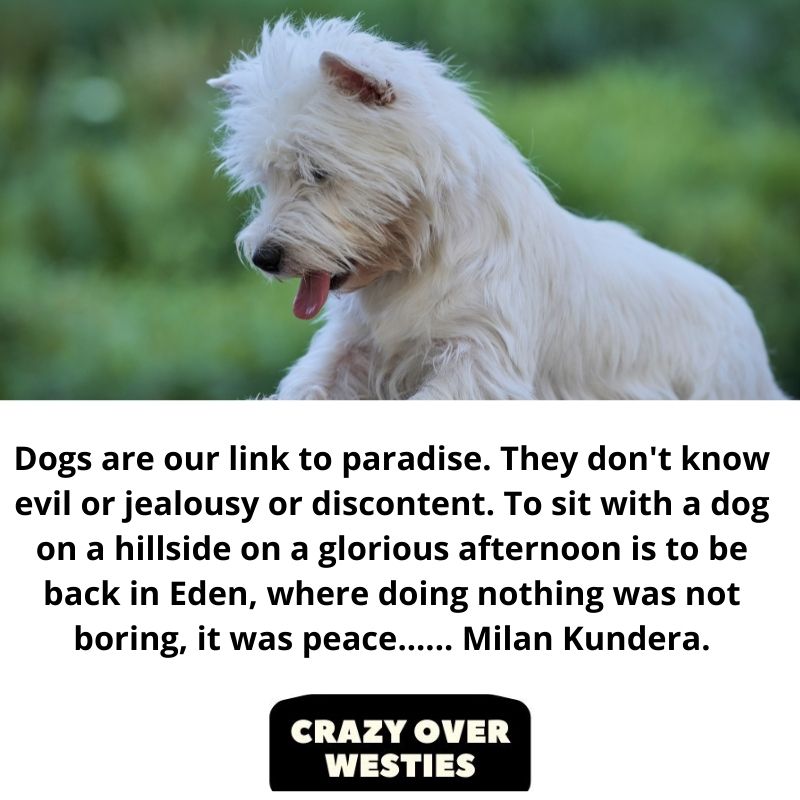 1).   Dogs are our link to paradise. They don't know evil or jealousy or discontent. To sit with a dog on a hillside on a glorious afternoon is to be back in Eden, where doing nothing was not boring, it was peace…… Milan Kundera.
Milan Kundera: He is a Czech-born French writer, who was born in Brno, Czechoslovakia. He went into exile in France in 1975 and eventually became a French citizen.  Best known for his work called The Unbearable Lightness of Being. Was also been nominated for the Nobel Prize in Literature.
————————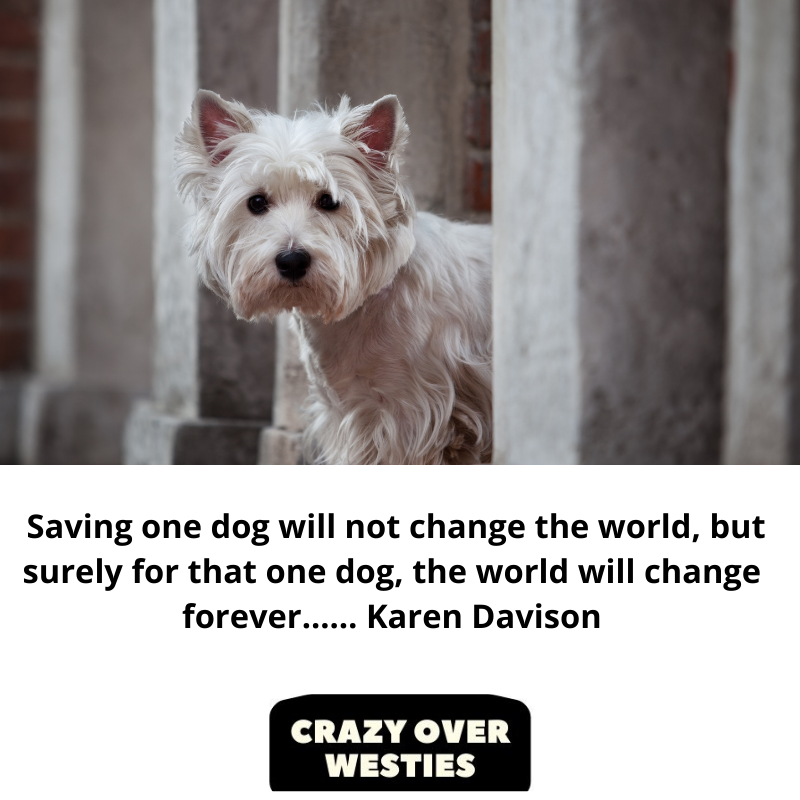 2). Saving one dog will not change the world, but surely for that one dog, the world will change forever……….. Karen Davison
Karen Davison: She was a British athlete who competed in the London Marathon and other races in the 1980s. In 1984, she earned gold and silver medals in different competitions, as well as bronze at Paralympic Games.
————————-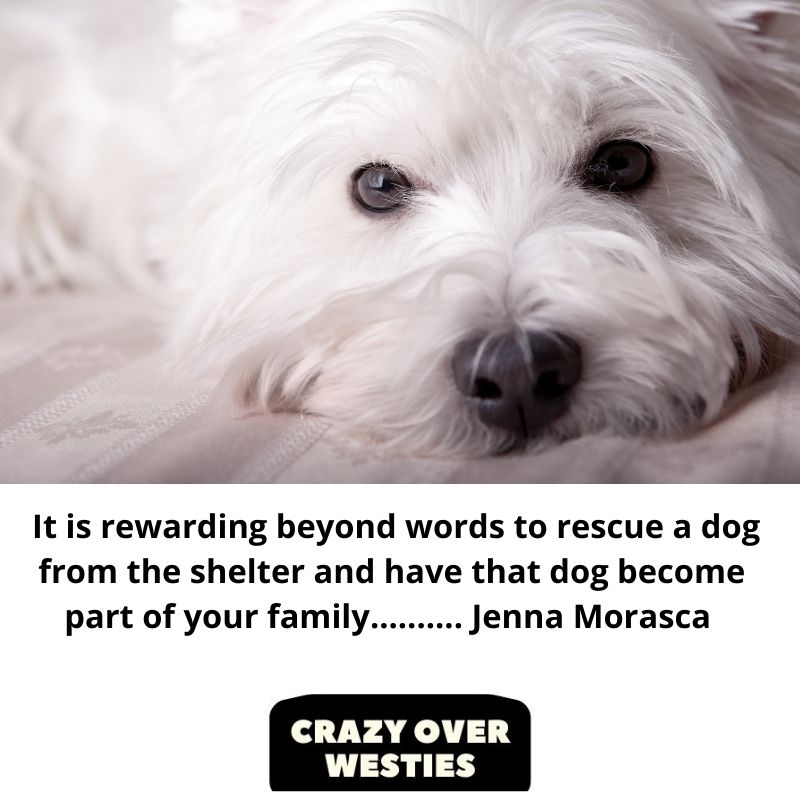 3). It is rewarding beyond words to rescue a dog from the shelter and have that dog become part of your family……. Jenna Morasca.
Jenna Morasca: She is an American actress, who was born in Pittsburgh, Pennsylvania. Best known for her appearance on the American reality TV show "Survivor: The Amazon", where she won $1 million.
———————
4). It is amazing how much love and laughter they bring into our lives and even how much closer we become with each other because of them……….John Grogan
John Grogan: He is an American journalist and non-fiction writer who lives in rural Pennsylvania. His best-selling book was called Marley & Me was about his family's dog, Marley. It was first made into a film of the same name and starred famous actors Owen Wilson and Jennifer Aniston..
———————-
5). Dogs have a way of finding the people who need them, and filling an emptiness we didn't know we had……. Thom Jones
Thom Jones:  He was an American writer, who was born in Aurora, Illinois. He specialized in writing short stories and studied at the University of Iowa. He was discovered by the magazine "The New Yorker".
———————-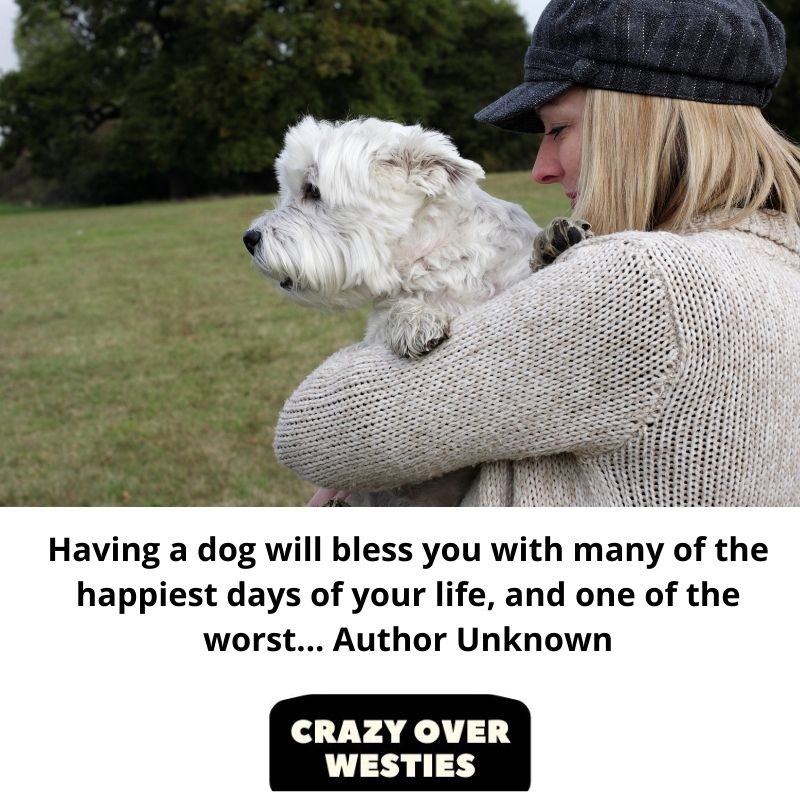 6). Having a dog will bless you with many of the happiest days of your life, and one of the worst… Author Unknown.
————————–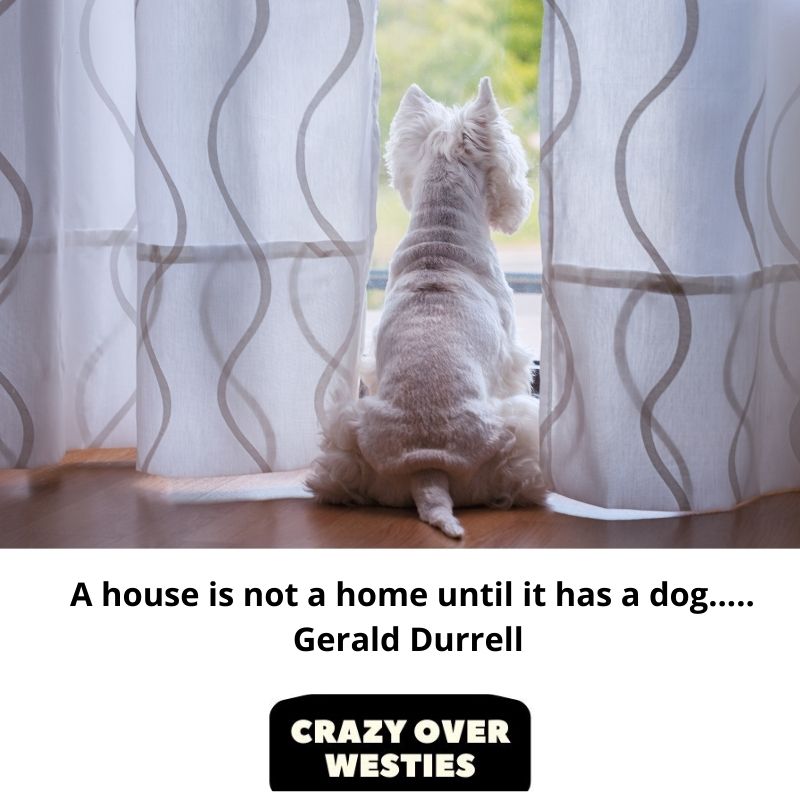 7). A house is not a home until it has a dog…… Gerald Durrell
Gerald Durrell: He was a renowned British naturalist, conservationist, author and was born in Jamshedpur, India. He founded the Jersey Zoo on the Channel Island of Jersey and also the Durrell Wildlife Conservation Trust. His memoirs about his family's time living in Greece were turned into the television series The Durrell's.
——————–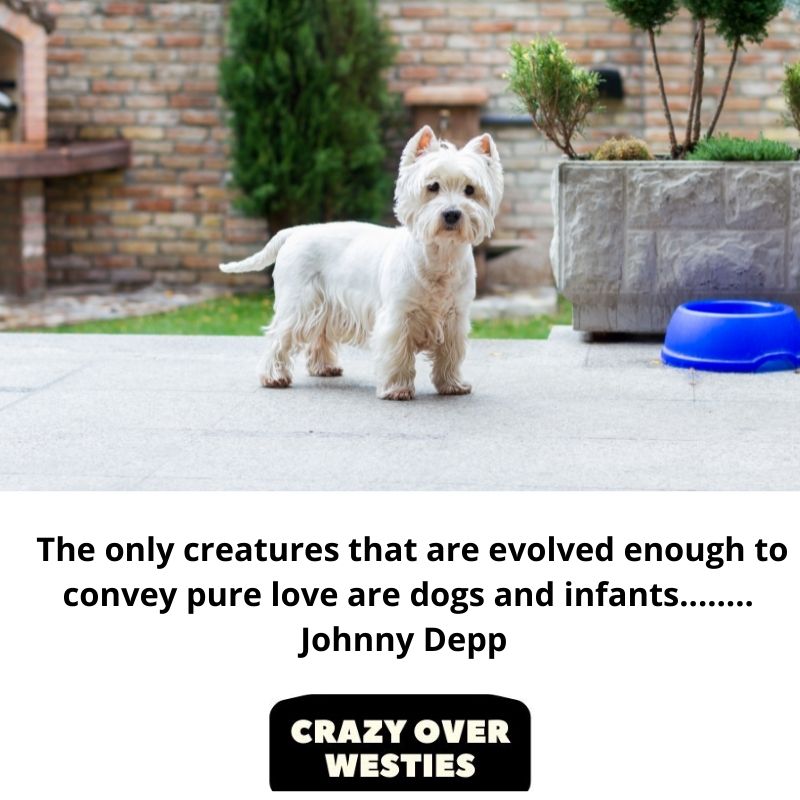 8). The only creatures that are evolved enough to convey pure love are dogs and infants…….. Johnny Depp
Johnny Depp: He is an American producer, and actor, who was born in Owensboro, Kentucky. He has been nominated for three Academy Awards for Best Actor and also 10 Golden Globe Awards.
————————–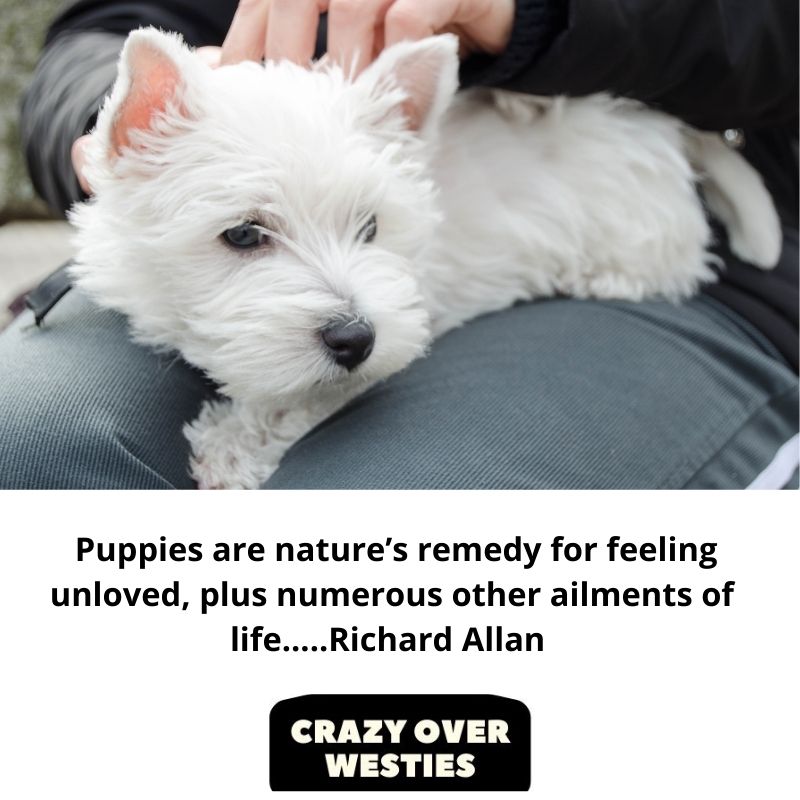 9). Puppies are nature's remedy for feeling unloved, plus numerous other ailments of life…..Richard Allan
Richard Allan: He is a British politician, who was born in Sheffield England. He was the Liberal Democrat Member of Parliament for Sheffield Hallam from the 1997 General Election until the 2005 Parliament's dissolution belonged to a political party called Liberal Democrats.
————————-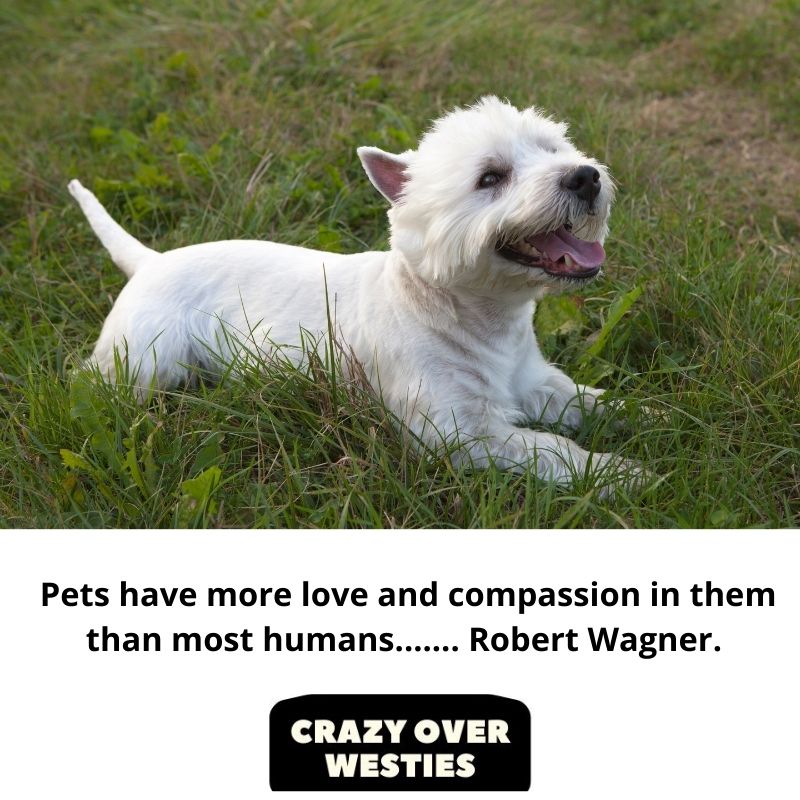 10). Pets have more love and compassion in them than most humans……. Robert Wagner.
Robert Wagner: He is an American actor on stage and screen. He was born in Detroit and is best known for starring in the television shows Hart to Hart and NCIS.
—————————-
More Westie Dog Quotes: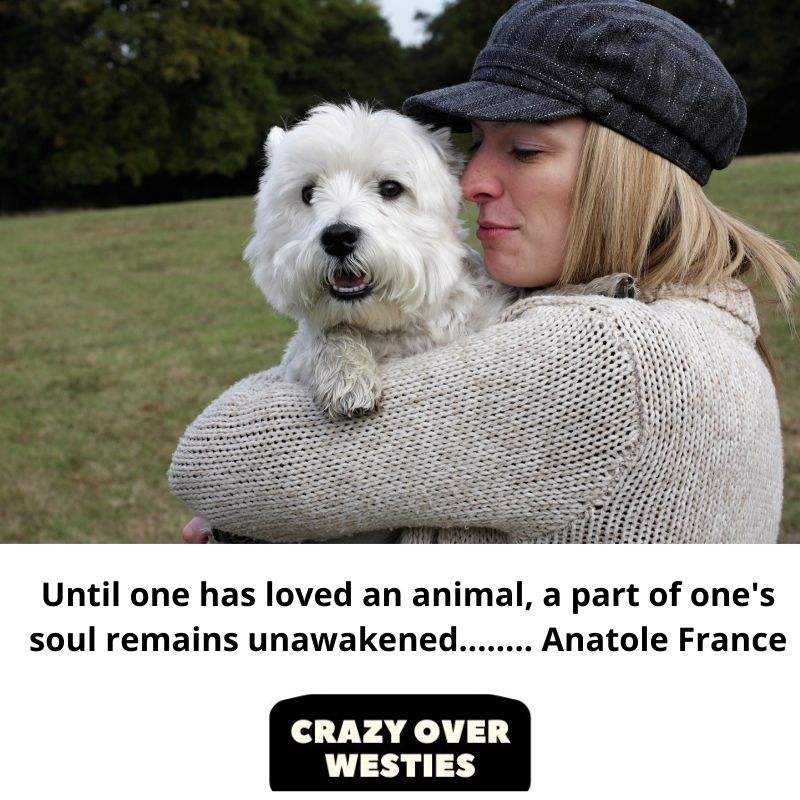 11). Until one has loved an animal, a part of one's soul remains unawakened…….. Anatole France
Anatole France: He was born in Paris and was a successful French journalist, novelist, and poet who had several bestsellers to his name.
————————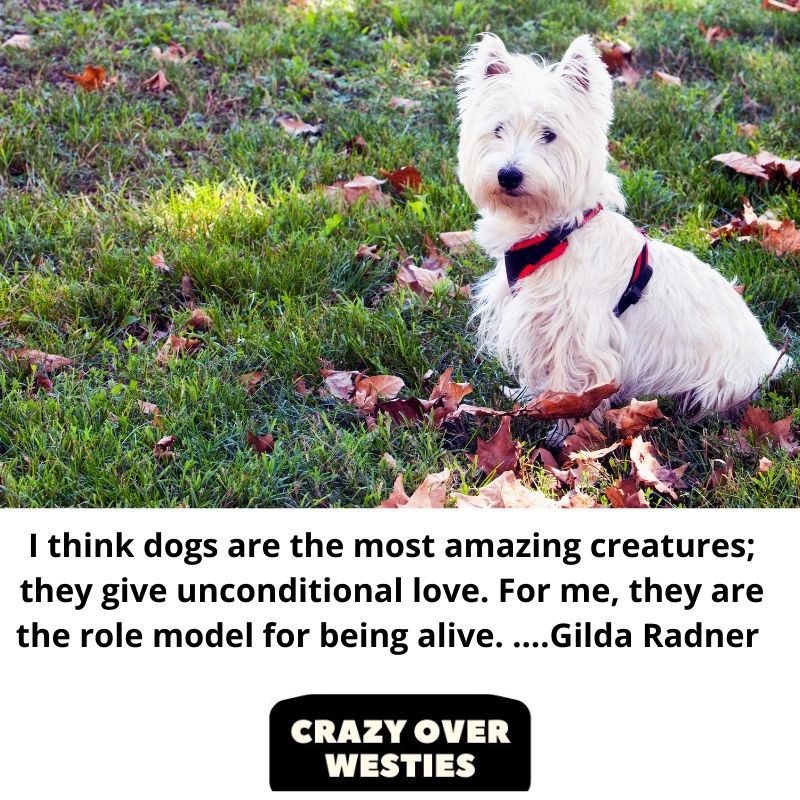 12). I think dogs are the most amazing creatures, they give unconditional love. For me, they are the role model for being alive. ….Gilda Radner
Gilda Radner:  She was an American actress and comedian, who was born in Detroit, Michigan. As one of the original cast members for the NBC sketch comedy show Saturday Night Live, she won an Emmy Award.
————————————
13 ).   A dog is the only thing on earth that loves you more than you love yourself. ….Josh Billings
Josh Billings: – He was an American lecturer and humorist. After an adventurous life that includes occasional farming, exploring, and coal mining, he eventually settled in N.Y City, where he became an auctioneer and real estate dealer. He also became popular for his humorous sketches and homespun philosophies that were presented in rural dialect to a small audience.
———————-
14). Happiness is a warm puppy…… Charles M. Schulz
Charles M. Schulz: He was an American cartoonist, who was born in Minneapolis, Minnesota. His most famous work is the comic strip Peanuts with the characters Charlie Brown and Snoopy. Due to his great influence on cartoon art, Rolling Stone magazine named him among 100 of The Most Important People in Rock & Roll History.
————————-
15). A dog will teach you, unconditional love. If you can have that in your life, things won't be too bad…….. Robert Wagner
Robert Wagner: He is an American actor on TV, stage, and screen. Born in Detroit, he is best known for starring in the television shows It Takes a Thief, Hart to Hart, and NCIS.
————————-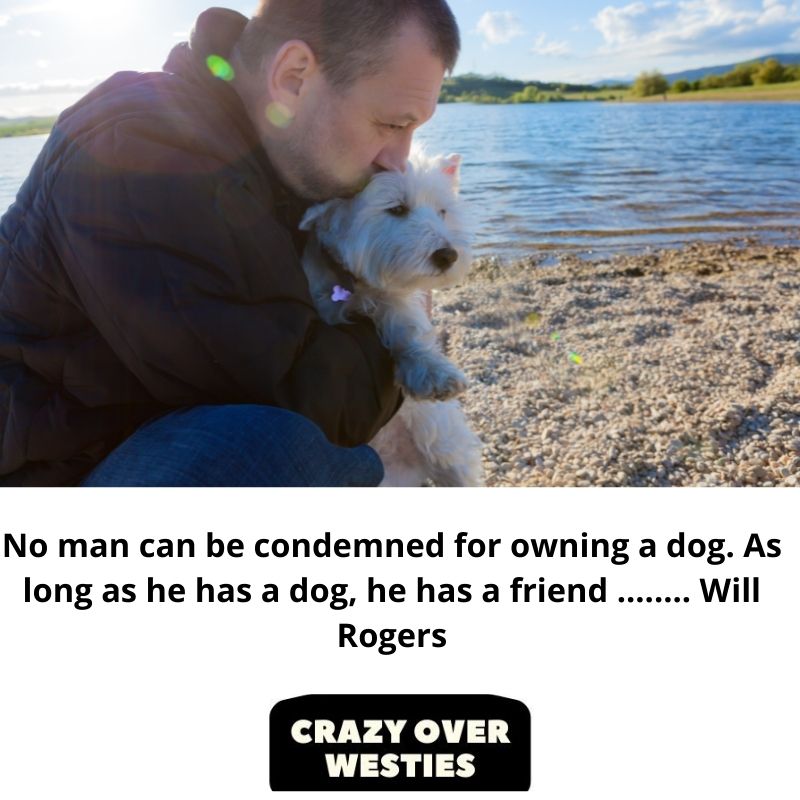 16). No man can be condemned for owning a dog. As long as he has a dog, he has a friend… Will Rogers
Will Rogers: He was born a Cherokee citizen in Oologah, Oklahoma, and was an American stage and motion picture actor and cowboy. He made 71 films, of which 50 were silent films, plus traveled around the world several times.
———————–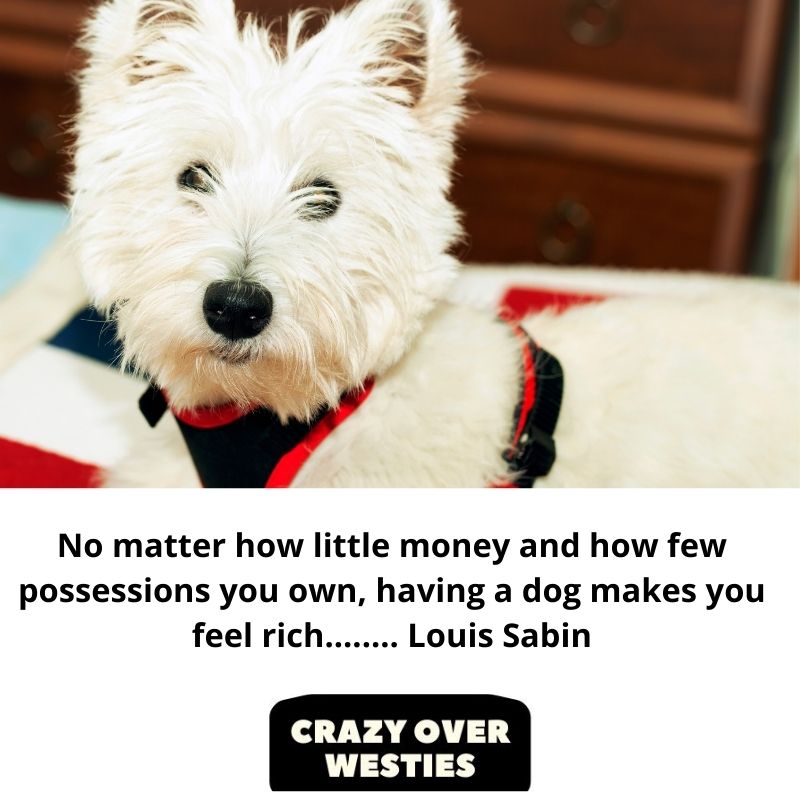 17). No matter how little money and how few possessions you own, having a dog makes you feel rich…….. Louis Sabin
Louis Sabin: He is an editor and author who was born in Salt Lake City, Utah. He obtained his MA degree at New York University, where he was educated. He is the author of over 160 books, which included "Wilbur and Orville Wright ".
———————-
Please SHARE the above quotes. Thank you.