Please enjoy another inspirational westie dog quote of the week, for west highland terrier dog lovers. I hope they remind you of how great it is to be a dog owner.
Inspirational quotes always remind me not to give up on myself especially if I'm going through a hard time in one's life.
Inspirational Dog Quote For westie lovers: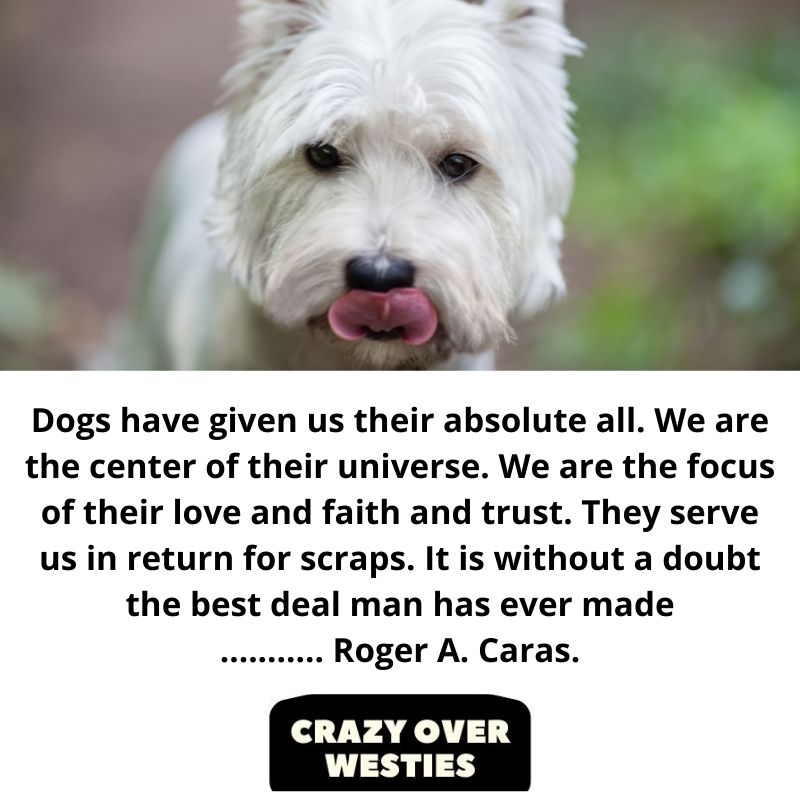 Dogs have given us their absolute all. We are the center of their universe. We are the focus of their love and faith and trust. They serve us in return for scraps. It is without a doubt the best deal man has ever made……….. Roger A. Caras.
Roger Caras: He was an American wildlife preservationist, photographer, and writer, who was born in Methuen, Massachusetts. He was featured on the ABC World News and went on to become the president of the American Society for the Prevention of Cruelty to Animals.
——————-
Please SHARE the above quote. Thank you! To view the previous quote, please click here.