Please enjoy another inspirational westie dog quote of the week, for west highland terrier dog lovers. I hope they remind you of how great it is to be a dog owner.
I do find that inspirational quotes always remind me not to give up on my goals especially when going through a hard time in one's life.
Inspirational Dog Quote For westie lovers: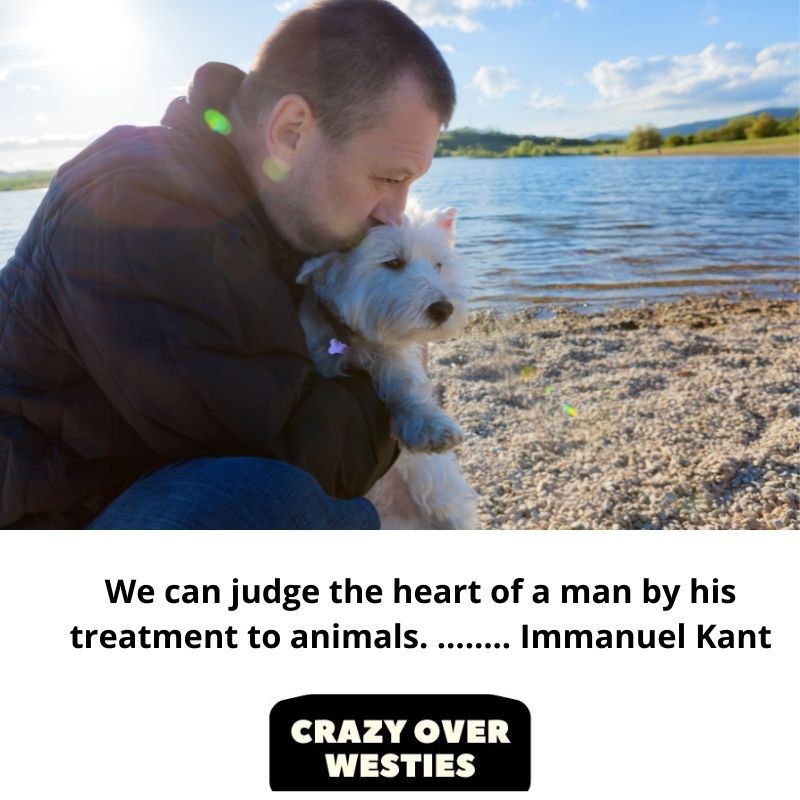 We can judge the heart of a man by his treatment to animals. …….. Immanuel Kant
Immanuel Kant: Born in Königsberg, Kingdom of Prussia, his comprehensive works made him one of the most influential figures in modern Western philosophy.
——————-
Please SHARE the above quote. Thank you! To view the previous quote, please click here.