We sincerely hope you are enjoying these inspirational westie quotes of the week, for west highland terrier dog lovers. I hope they remind you of how great it is to be a dog owner.
I do find that inspirational quotes always remind me not to give up on my goals especially when going through a hard time in one's life.
Inspirational Dog Quote For westie lovers: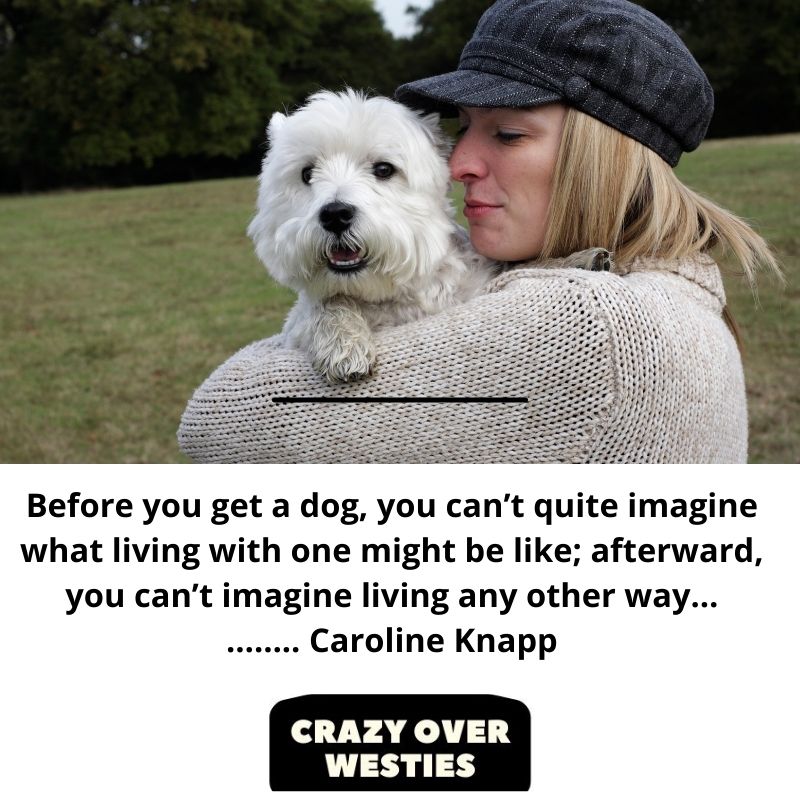 Before you get a dog, you can't quite imagine what living with one might be like; afterward, you can't imagine living any other way……….. Caroline Knapp
Caroline Knapp: – She was an American columnist who grew up in Cambridge, Massachusetts. She worked for the Boston Phoenix and was also a writer whose candid best-selling memoir. It was called "Drinking: A Love Story"; which told of her 20-year battle with alcoholism.
——————-
Please SHARE the above quote. Thank you! To view the previous quote, please click here.