We do hope that you are enjoying these inspirational westie dog quotes of the week, for west highland terrier dog lovers. I hope they remind you of how great it is to be a dog owner.
Inspirational Dog Quote For westie lovers: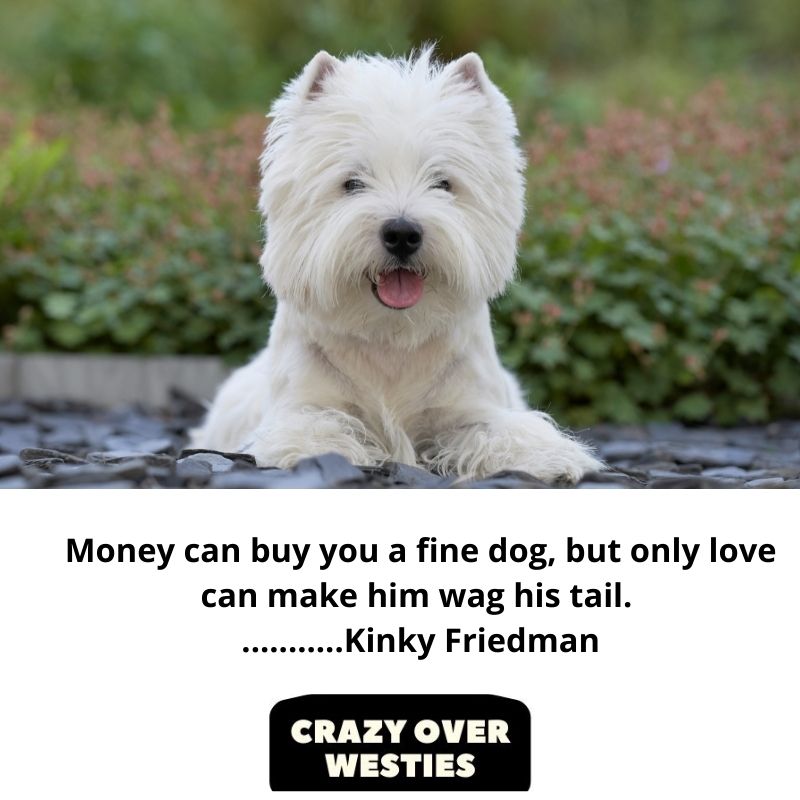 Money can buy you a fine dog, but only love can make him wag his tail. ………..Kinky Friedman
Kinky Friedman: Born in Chicago, Illinois, he is an American songwriter, novelist, and politician. In 2006, he was one of two independent candidates who ran for the office of Governor of Texas.
——————-
Please SHARE the above quote. Thank you! To view the previous quote, please click here.