Please enjoy another inspirational westie dog quote of the week, for westie dog lovers. I hope they remind you of how great it to be a west highland terrier owner.
As an avid dog lover myself, I do find that inspirational quotes always remind me not to give up on my goals, dreams, and life.
Inspirational Dog Quote For westie lovers: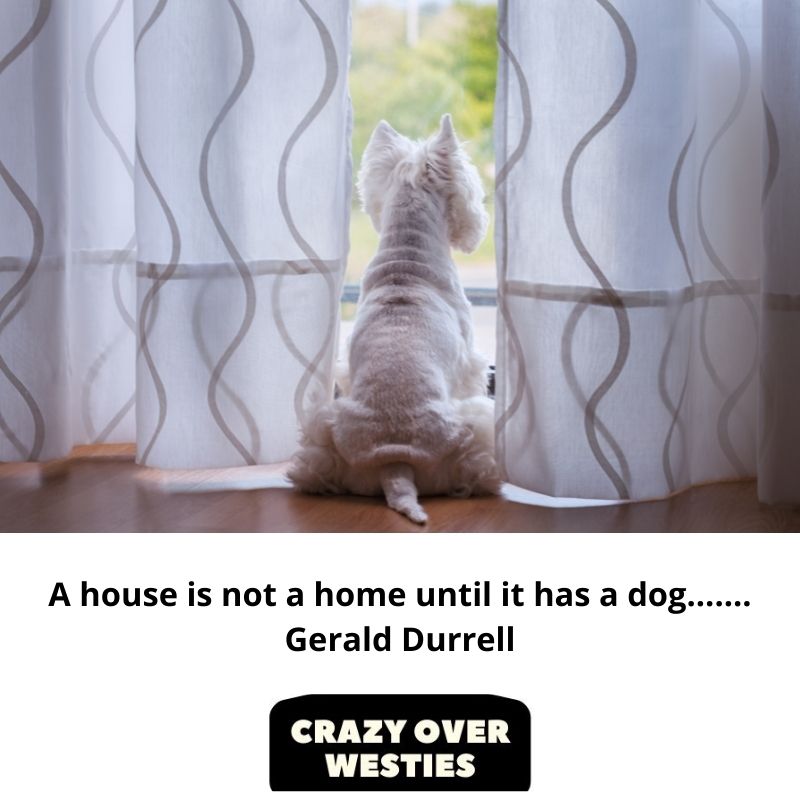 A house is not a home until it has a dog……. Gerald Durrell
Gerald Durrell:  He was a British naturalist, author, conservationist, and television presenter. He founded the Jersey Zoo on the Channel Island of Jersey and set up the Durrell Wildlife Conservation Trust. He wrote a number of books based around his life as an animal enthusiast and collector.
———————–
Please SHARE the above quote. Thank you! To view the previous westie quote, please click here.