Please enjoy these inspirational westie quotes of the week, for west highland terrier dog lovers. I hope they remind you of how great it is to be a dog owner.
As an avid dog lover myself, I do find that inspirational quotes always remind me not to give up on my goals, and dreams for life.
Inspirational Dog Quote For westie lovers: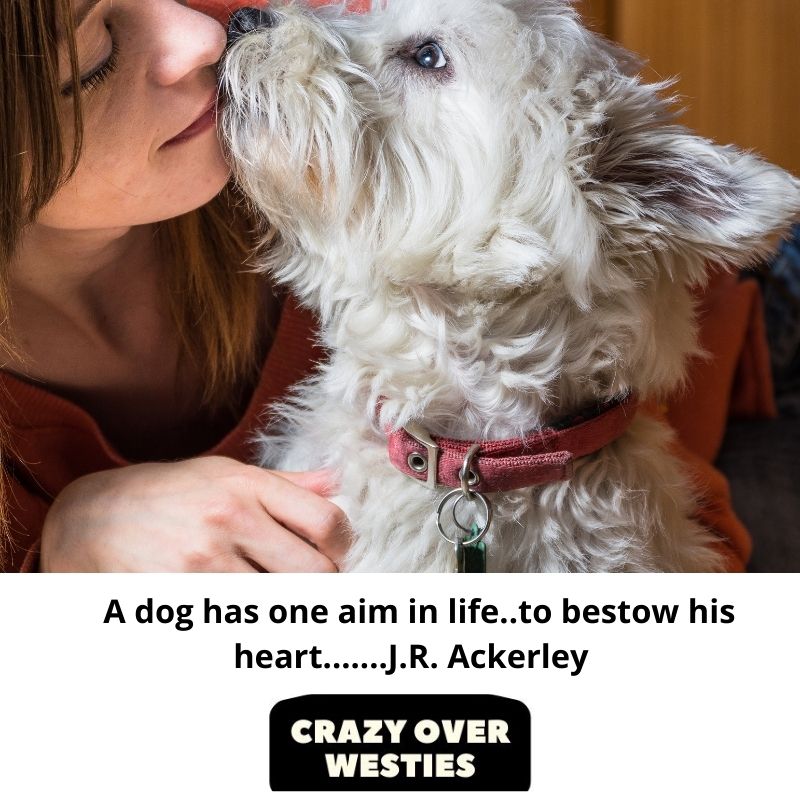 A dog has one aim in life..to bestow his heart…….J.R. Ackerley
J.R. Ackerley: He was a British editor and writer. Born in London, England, he started at the BBC, (British Broadcasting Corporation ) in 1927. He was promoted to literary editor of the weekly magazine called The Listener. He held this post for over 20 years.
——————-
Please SHARE the above quote. Thank you! To view the previous quote, please click here.