We sincerely hope that you are enjoying these inspirational westie dog quotes of the week, for west highland terrier dog lovers. I hope they remind you of how great it is to be a dog owner.
If you are going through a hard time in your life. , I do find that inspirational quotes always remind me not to give up on my goals, dreams.
Inspirational Dog Quote For westie lovers: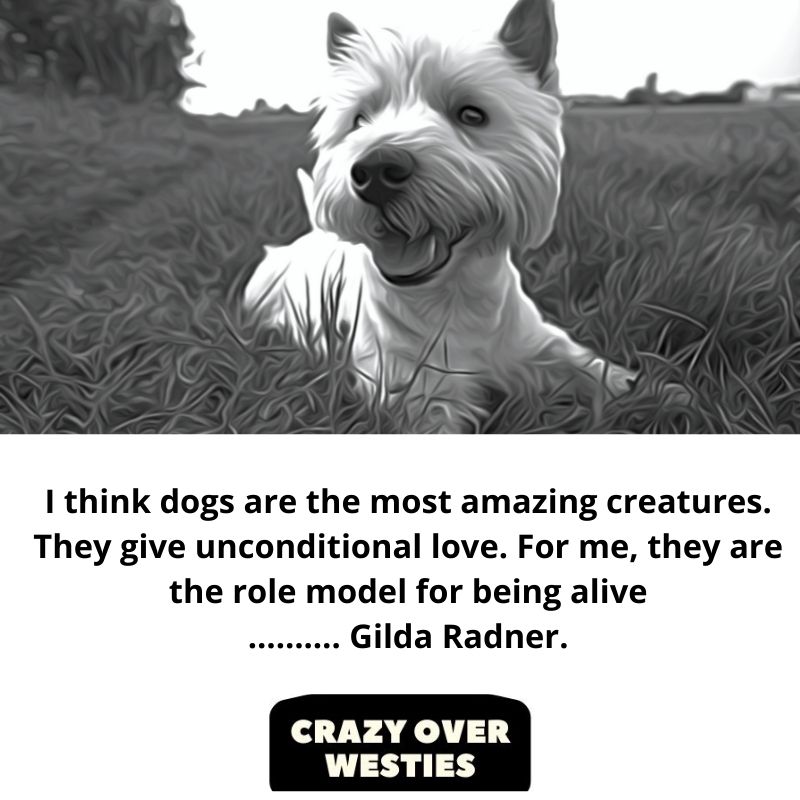 I think dogs are the most amazing creatures. They give unconditional love. For me, they are the role model for being alive………. Gilda Radner.
Gilda Radner: She was an American actress and comedian, who was born in Detroit, Michigan. As one of the original cast members for the sketch comedy show Saturday Night Live on NBC, she won an Emmy Award.
——————-
Please SHARE the above quote. Thank you! To view the previous quote, please click here.