Please enjoy these inspirational westie dog quotes of the week, for west highland terrier dog lovers. I hope they remind you of how great it is to be a dog owner.
I do find that inspirational quotes always remind me not to give up on my goals, dreams, especially if you are going through a hard time in your life.
Inspirational Dog Quote For westie lovers: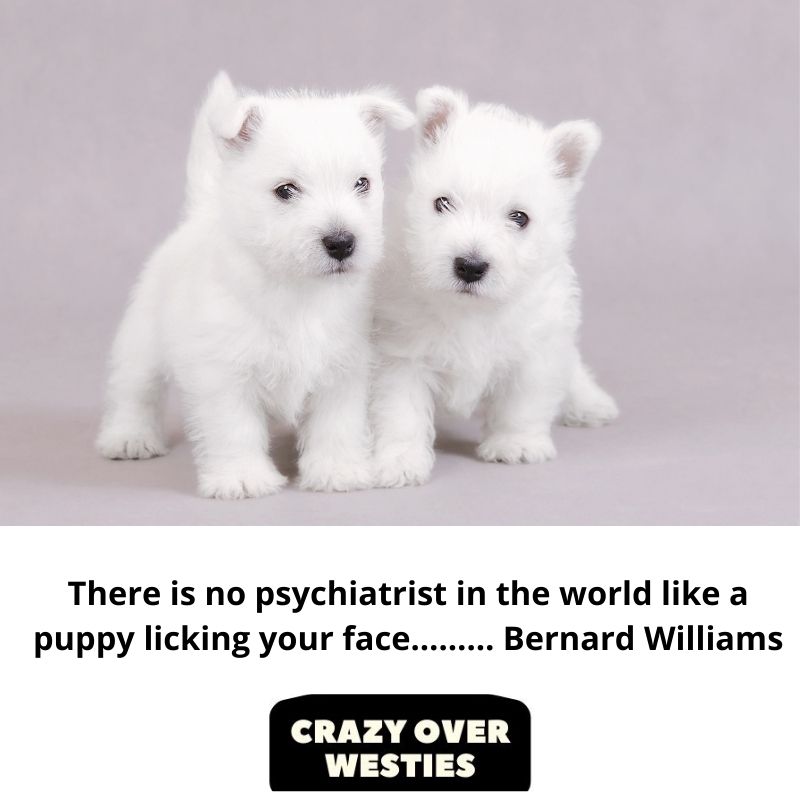 There is no psychiatrist in the world like a puppy licking your face……… Bernard Williams
Sir Bernard Williams: He was an English moral philosopher, who was born in Westcliff-on-Sea, Essex, England. At Cambridge University he was Knightbridge Professor of Philosophy who was knighted in 1999.
——————-
Please SHARE the above quote. Thank you! To view the previous quote, please click here.