Please enjoy these inspirational westie dog quotes of the week, for west highland terrier dog lovers. I hope they remind you of how great it is to be a dog owner.
I do find that inspirational quotes always remind me not to give up on my goals especially when going through a hard time in one's life.
Inspirational Dog Quote For westie lovers: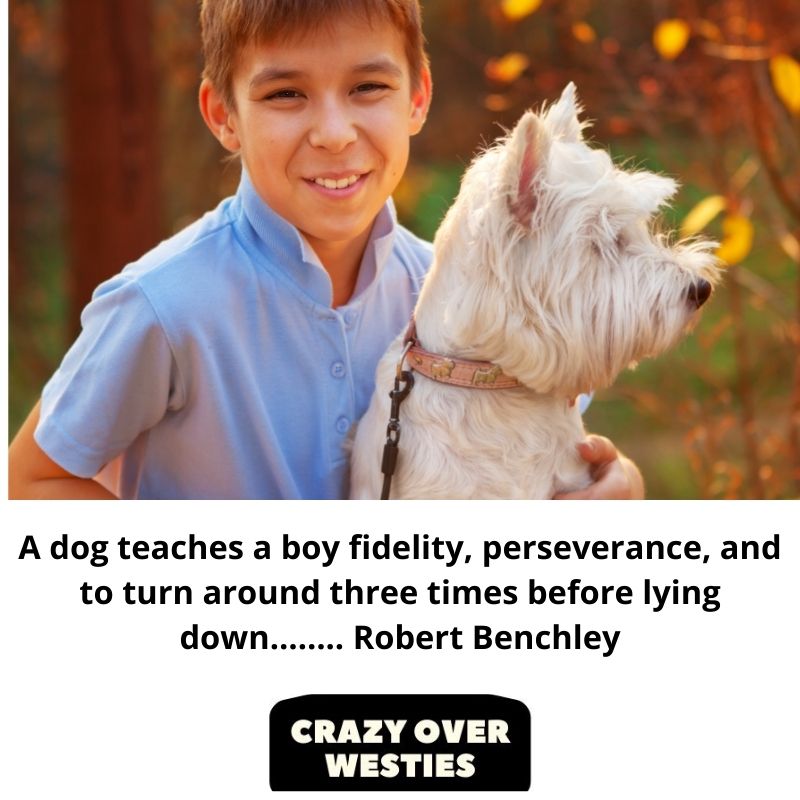 A dog teaches a boy fidelity, perseverance, and to turn around three times before lying down…….. Robert Benchley
Robert Benchley:   Born in Worcester, Massachusetts, he was an American humorist and newspaper columnist. He was best known for his work as a film actor.
——————-
Please SHARE the above quote. Thank you! To view the previous quote, please click here.