Please enjoy another inspirational westie dog quote of the week, for west highland terrier dog lovers. I hope they remind you of how great it is to be a dog owner.
I always find that inspirational quotes always remind me not to give up on my goals especially when one is going through a hard time in life.
Inspirational Dog Quote For westie lovers: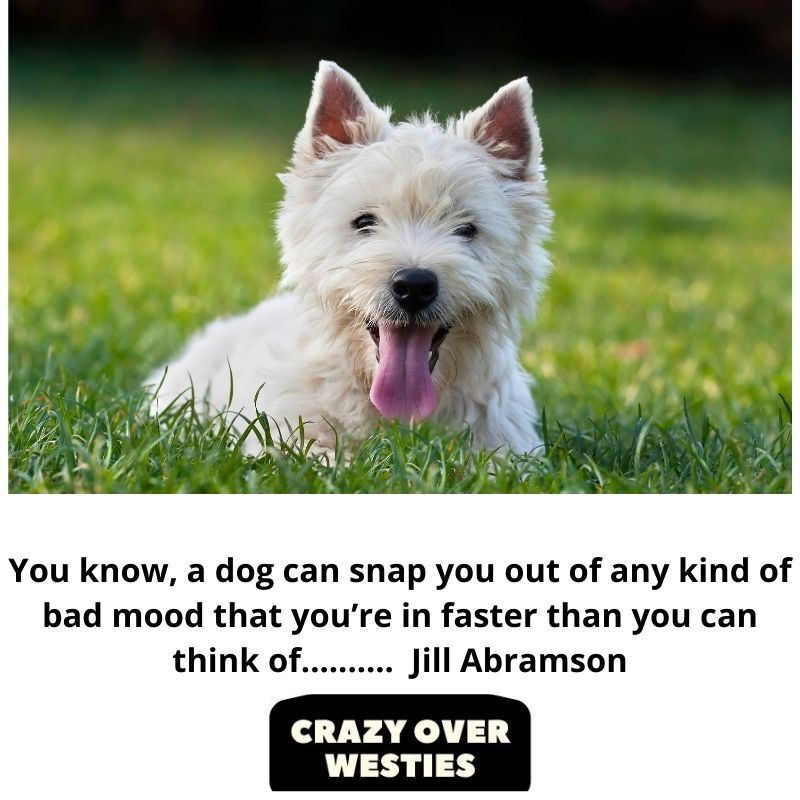 You know, a dog can snap you out of any kind of bad mood that you're in faster than you can think of……….  Jill Abramson
Jill Abramson:  She is an American author and journalist. Born in New York City, she went to Harvard, where she obtained her BA in History and Literature.  She was listed on the Forbes list of most powerful women and is best known as the first female executive editor of   The New York Times.
——————-
Please SHARE the above quote. Thank you! To view the previous quote, please click here.