Please enjoy another inspirational westie dog quote of the week, for west highland terrier dog lovers. I hope they remind you of how great it is to be a dog owner.
Inspirational quotes help to remind us not to give up on goals and dreams, especially if we're going through a hard time in life.
Inspirational Dog Quote For westie lovers: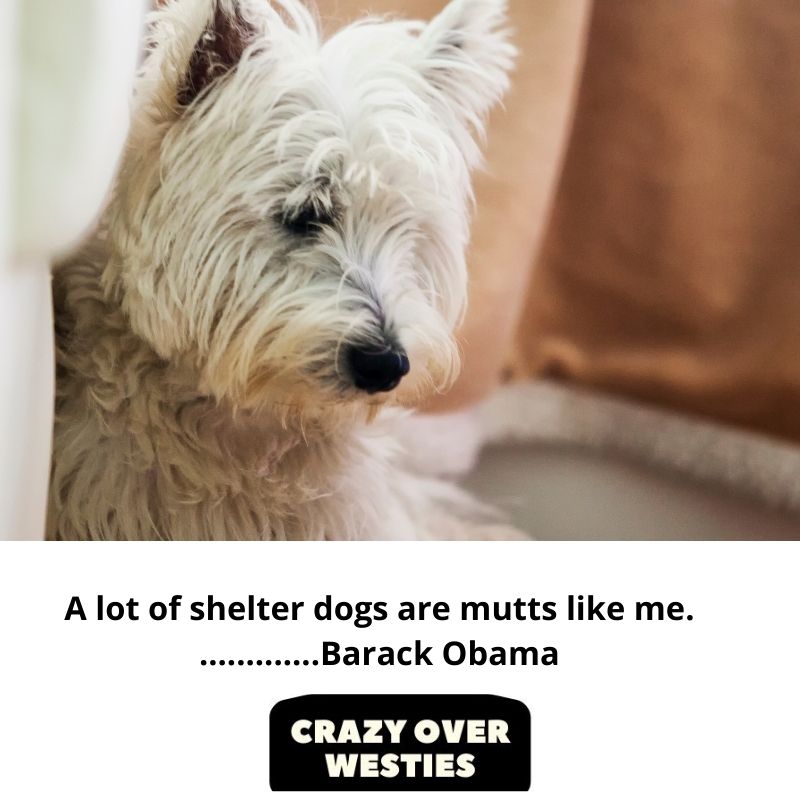 A lot of shelter dogs are mutts like me. ………….Barack Obama
Barack Obama: He is a Democratic politician who was born in Honolulu, Hawaii, and served as the 44th president of the United States. He was the first African-American president of the United States.
——————-
Please SHARE the above quote. Thank you! To view the previous quote, please click here.