We hope you are enjoying these inspirational westie quotes of the week, for west highland terrier dog lovers. We hope that they remind you of how great it is to be a dog owner.
Inspirational quotes can help motivate you not to give up on your goals and also your dreams, especially if you're having a hard time in your life right now. It's something that happens to all of us.
That's why we always say try and be kind as we are all fighting a daily battle called life.
Fun Fact: Dogs can see colors other than black, white, and gray. However, their color spectrum is far less varied than humans.
———————–
Inspirational Dog Quote For westie lovers: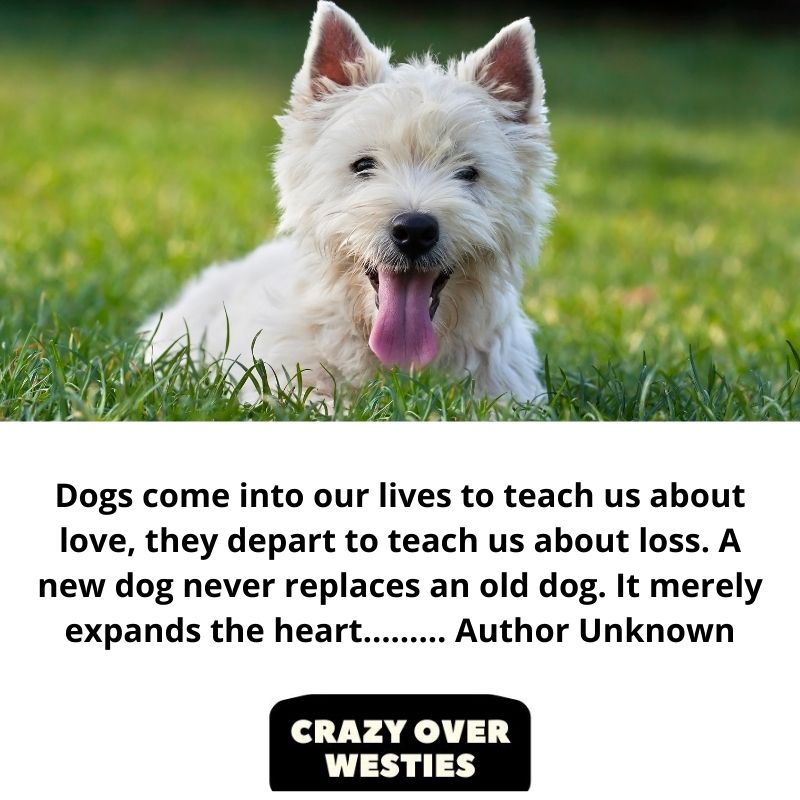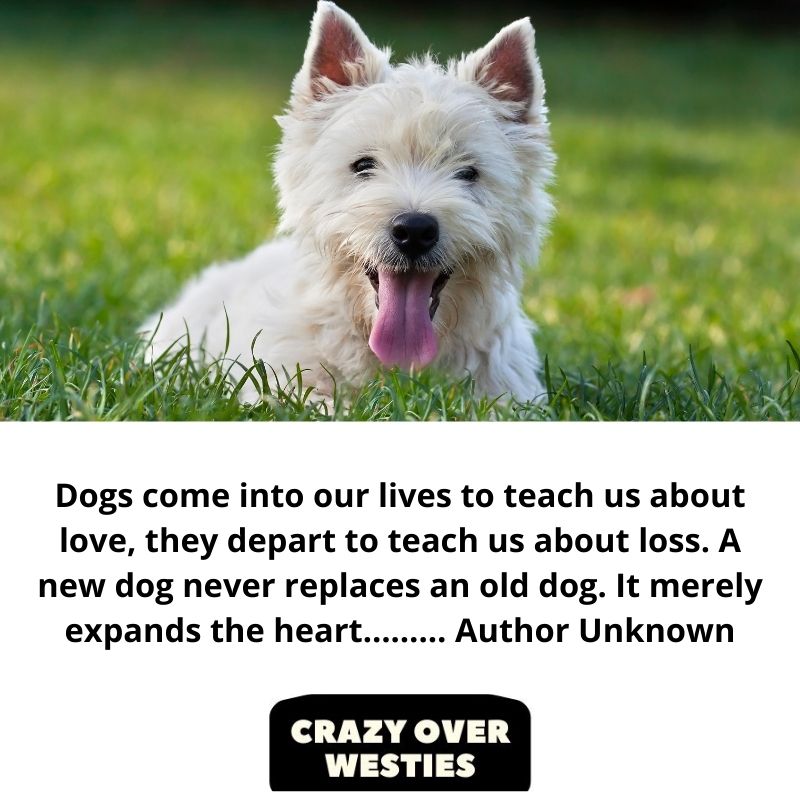 4).    Dogs come into our lives to teach us about love, they depart to teach us about loss. A new dog never replaces an old dog. It merely expands the heart……… Author Unknown
——————-
Please SHARE the above quote. Thank you! To view the previous quote, please click here.