We hope you are enjoying these inspirational westie quotes of the week, for west highland terrier dog lovers and that they remind you of how great it is to be a dog owner.
Inspirational quotes can help motivate you not to give up on your important dreams and goals.
———————
Fun Fact:  In 1908, the breed was accepted by the American Kennel Club.
————————
Inspirational Dog Quote For westie lovers: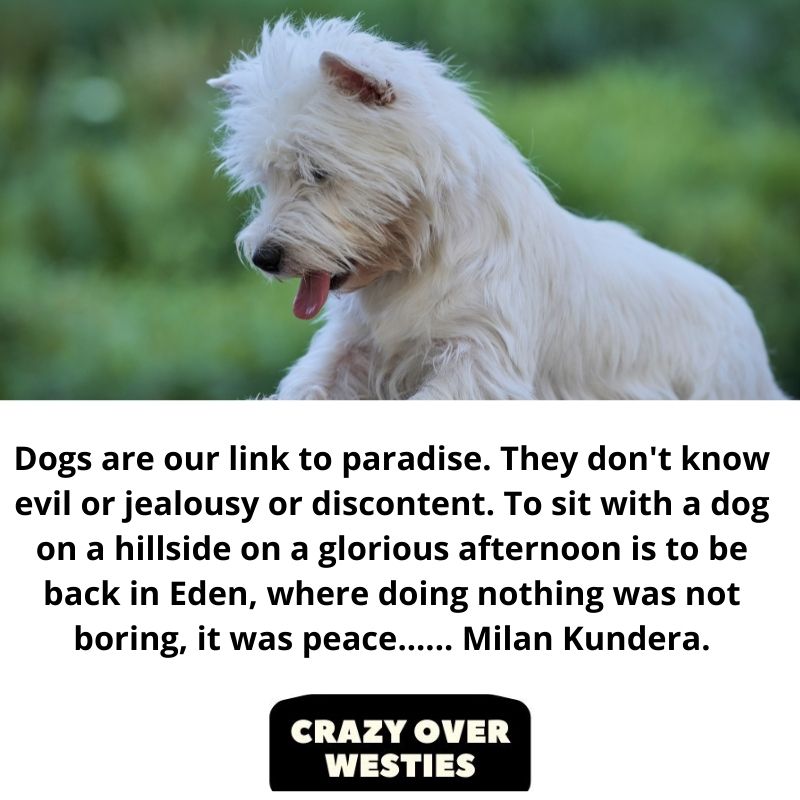 Dogs are our link to paradise. They don't know evil or jealousy or discontent. To sit with a dog on a hillside on a glorious afternoon is to be back in Eden, where doing nothing was not boring, it was peace…… Milan Kundera.
——————-
Please SHARE the above quote. Thank you! To view the previous quote, please click here.