Please enjoy another inspirational westie dog quote of the week, for west highland terrier dog lovers. I hope they remind you of how great it to be a dog owner.
As an avid dog lover myself, I do find that inspirational quotes always remind me not to give up on my goals, dreams, and life.
Inspirational Dog Quote For westie lovers: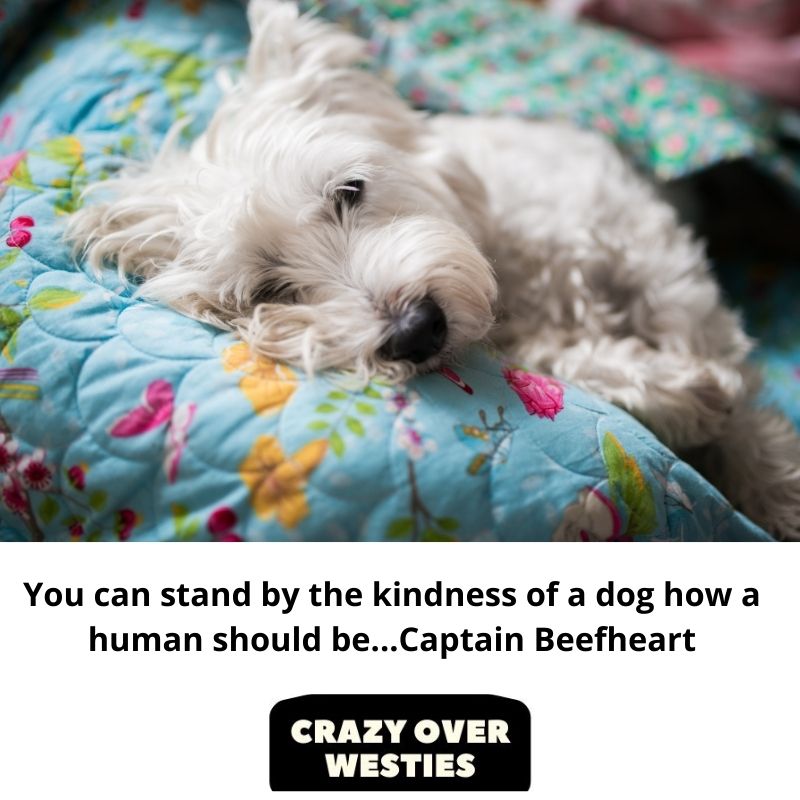 You can stand by the kindness of a dog how a human should be…Captain Beefheart
Captain Beefheart: He was an American singer and songwriter, who was born in Glendale, California. His music was a blend of blues, free jazz, and rock. He played with his friend Frank Zappa in the band called the Magic Band.
———————–
Please SHARE the above quote. Thank you! To view the previous westie quote, please click here.