Please enjoy another inspirational westie dog quote of the week, for west highland terrier dog lovers. I hope they remind you of how great it is to be a dog owner.
I do find that inspirational quotes always remind me not to give up on my goals especially when going through a hard time in one's life.
Inspirational Dog Quote For westie lovers: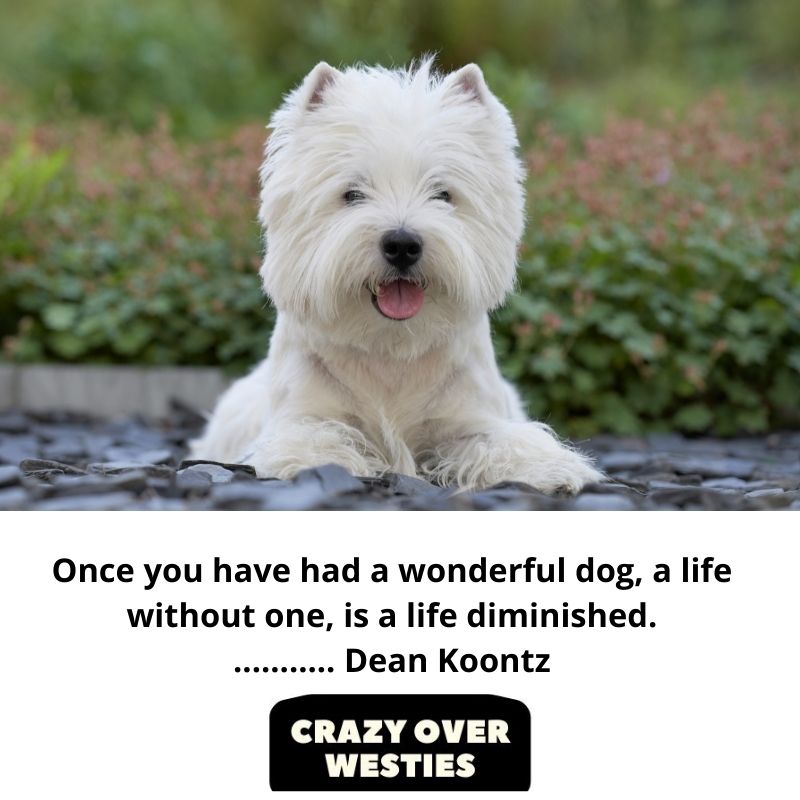 Once you have had a wonderful dog, a life without one, is a life diminished………… Dean Koontz
Dean Koontz:  – Born in Everett, Pennsylvania, he is a famous American author who writes suspense thrillers. His work has sold over 450 million copies worldwide and has appeared on the New York Times Bestseller List.
——————-
Please SHARE the above quote. Thank you! To view the previous quote, please click here.