We sincerely hope you are enjoying another inspirational westie dog quote of the week, for west highland terrier dog lovers. I hope they remind you of how great it is to be a dog owner.
Inspirational quotes always remind me not to give up on myself especially if I'm going through a hard time in one's life.
Inspirational Dog Quote For westie lovers: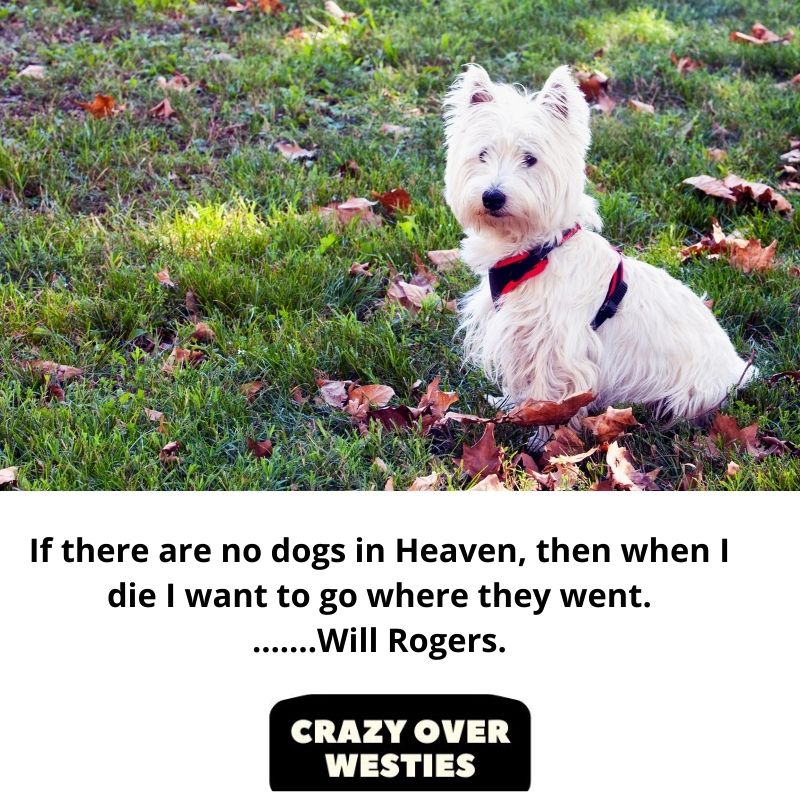 If there are no dogs in Heaven, then when I die I want to go where they went…….Will Rogers.
Will Rogers: He was an American film and stage actor and cowboy, who was born in Oologah, Indian Territory. He made a total of 71 films which included silent movies and talkies. A Cherokee citizen of the Cherokee Nation, Indian Territory,
——————-
Please SHARE the above quote. Thank you! To view the previous quote, please click here.