We hope you are enjoying these inspirational westie dog quotes of the week, for west highland terrier dog lovers. I hope they remind you of how great it is to be a dog owner.
Inspirational quotes always remind me not to give up on myself especially if I'm going through a hard time in one's life.
Inspirational Dog Quote For westie lovers: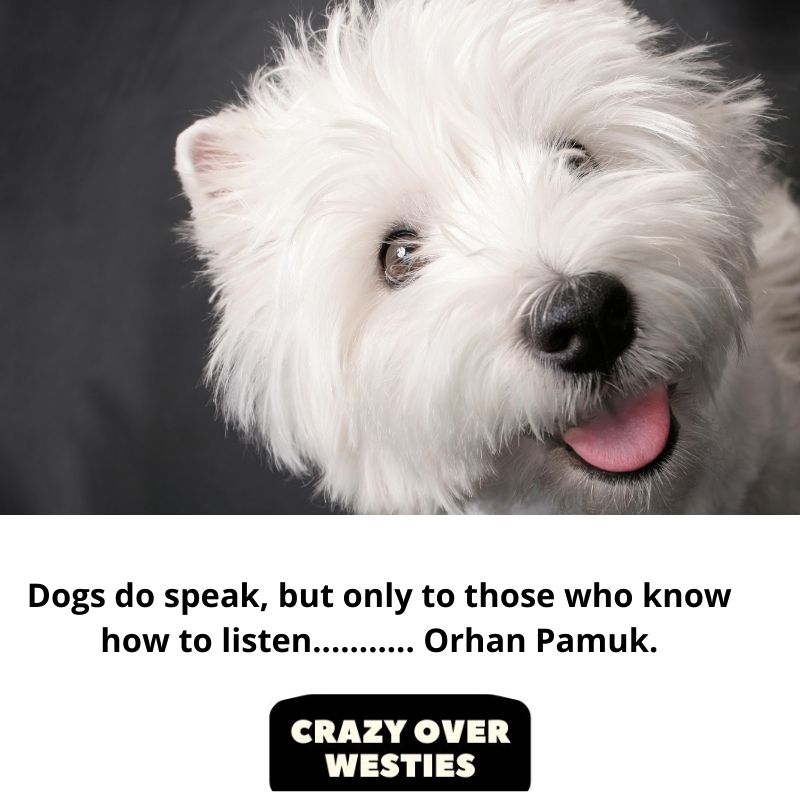 Dogs do speak, but only to those who know how to listen………..Orhan Pamuk
Orhan Pamuk: Born in Istanbul, Turkey, he is a Turkish screenwriter and novelist, who was awarded the Nobel Prize in Literature. He is the best-selling writer in Turkey having sold over thirteen million books.
——————-
Please SHARE the above quote. Thank you! To view the previous quote, please click here.