We hope you are enjoying these inspirational westie dog quotes of the week, for west highland terrier dog lovers. I hope they remind you of how great it is to be a dog owner.
Inspirational quotes always remind me not to give up on myself especially if I'm going through a hard time in one's life.
Inspirational Dog Quote For westie lovers: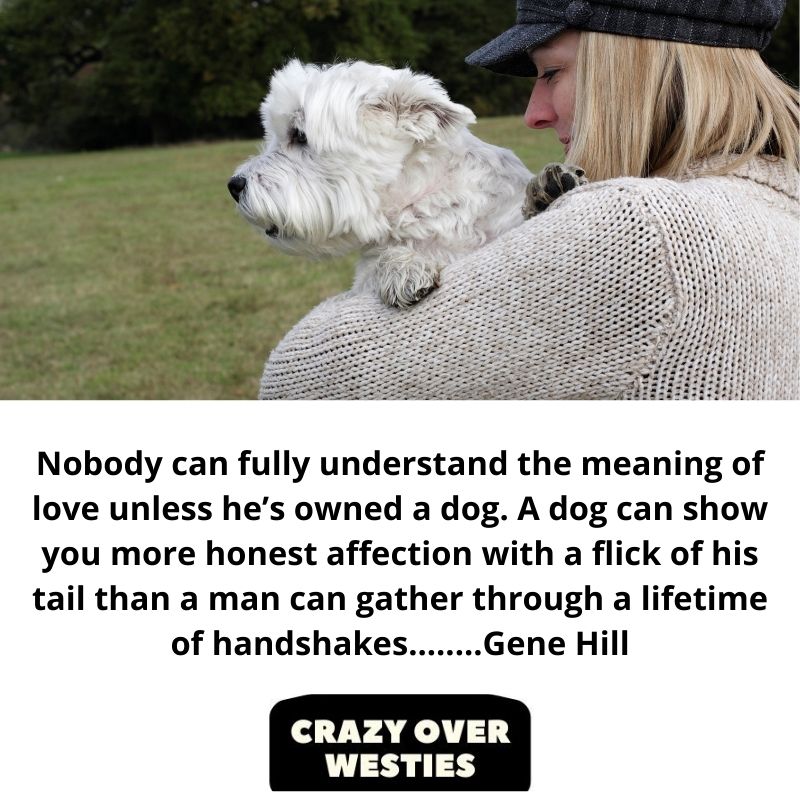 Nobody can fully understand the meaning of love unless he's owned a dog. A dog can show you more honest affection with a flick of his tail than a man can gather through a lifetime of handshakes……..Gene Hill
Gene Hill: Born in Swartswood, New Jersey, he was a columnist and associate editor at Field & Stream. He is best known for his contribution to nature-related magazines and his subsequent books.
——————-
Please SHARE the above quote. Thank you! To view the previous quote, please click here.