We hope you are enjoying these inspirational westie quotes of the week, for west highland terrier dog lovers. We hope they remind you of how great it is to be a dog owner.
Inspirational quotes can motivate you not to give up on your dreams and goals, especially if you're going through a hard time in your life.
Inspirational Dog Quote For westie lovers: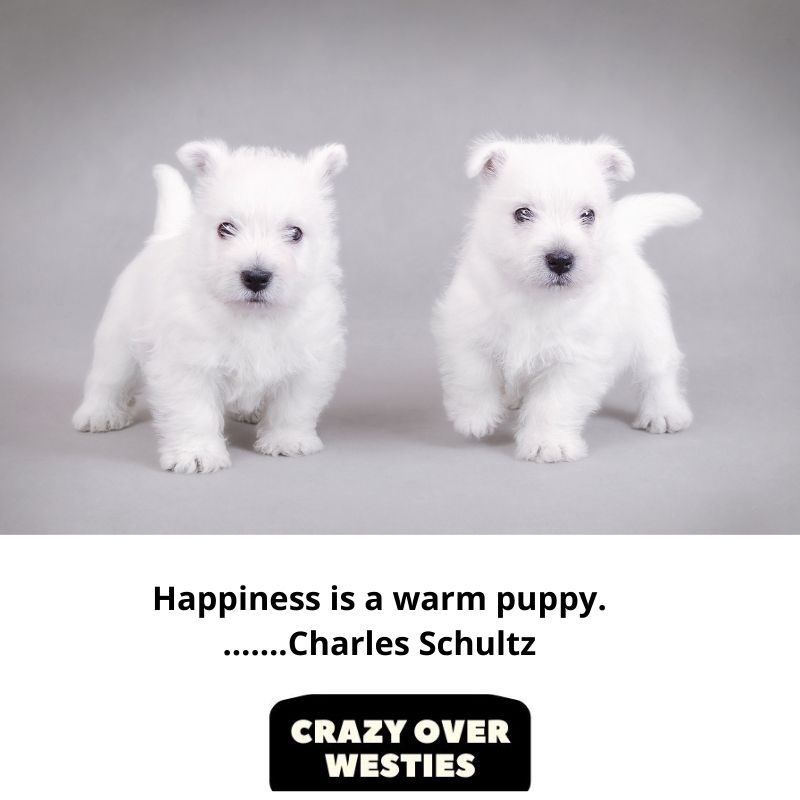 When you adopt a dog, you have a lot of very good days and one very bad day………W. Bruce Cameron
William Bruce Cameron: He is an American columnist and author, who was born in Petoskey, Michigan. Best known for his novel called " A Dog's Purpose" which was featured on the New York Times bestseller list.
The sequel to the book which was called " A Dog's Journey" was made into a film of the same name.
——————-
Please SHARE the above quote. Thank you! To view the previous quote, please click here.