Please enjoy these inspirational westie dog quotes of the week, for west highland terrier dog lovers. I hope they remind you of how great it to be a dog owner.
As an avid dog lover myself, I do find that inspirational quotes always remind me not to give up on my goals, dreams, and life.
Inspirational Dog Quote For westie lovers: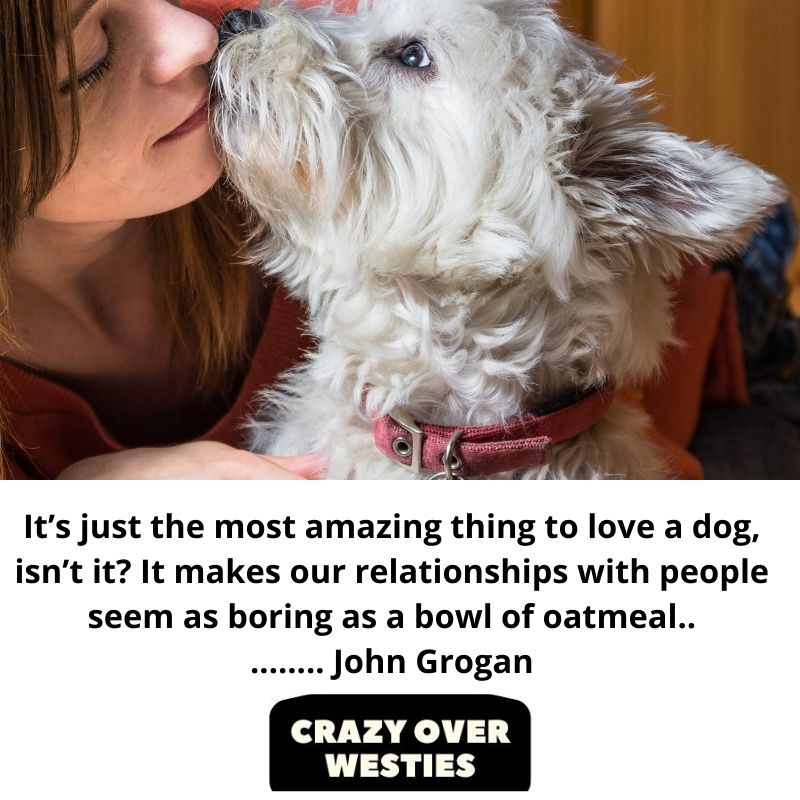 It's just the most amazing thing to love a dog, isn't it? It makes our relationships with people seem as boring as a bowl of oatmeal…….. John Grogan
John Grogan: He is an American journalist and non-fiction writer and lives in rural eastern Pennsylvania. His memoir Marley & Me was a best-selling book about his family's dog called Marley. It was eventually made into a film of the same name and starred the famous actors Owen Wilson and Jennifer Aniston.
———————–
Please SHARE the above quote. Thank you! To view the previous westie quote, please click here.