We hope you are enjoying these inspirational westie quotes of the week, for west highland terrier dog lovers. We hope they remind you of how great it is to be a dog owner.
Inspirational quotes can help motivate you not to give up on your goals and also your dreams, especially if you're having a hard time in your life right now. It's something that happens to all of us. That's why we say to try and be kind as we are all fighting a daily battle called life.
Fun Fact: The West Westie Terrier is a hypoallergenic and low-shedding dog that originated in Scotland. 
————————
Inspirational Dog Quote For westie lovers: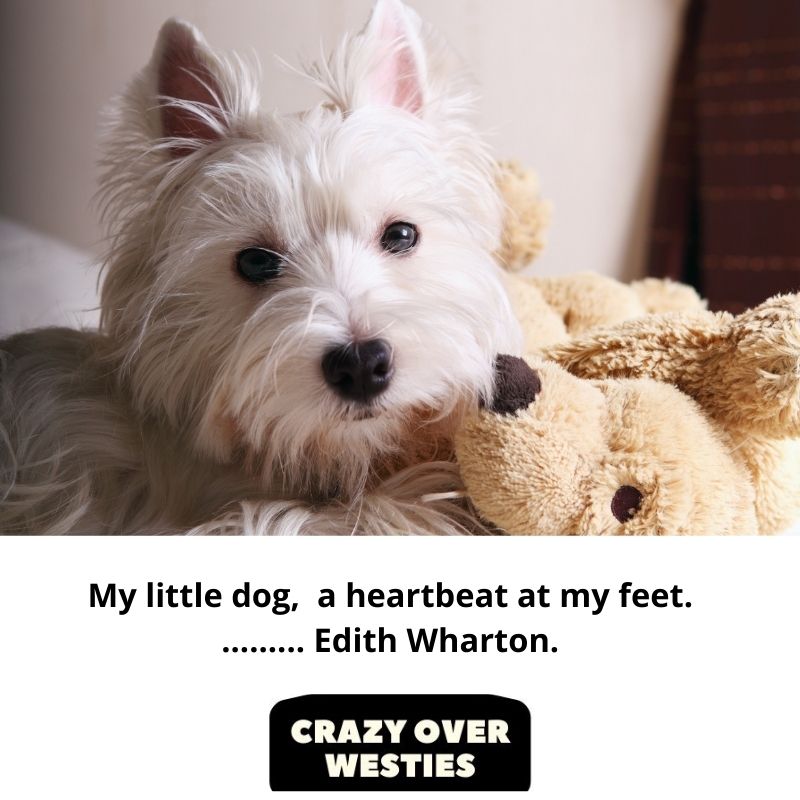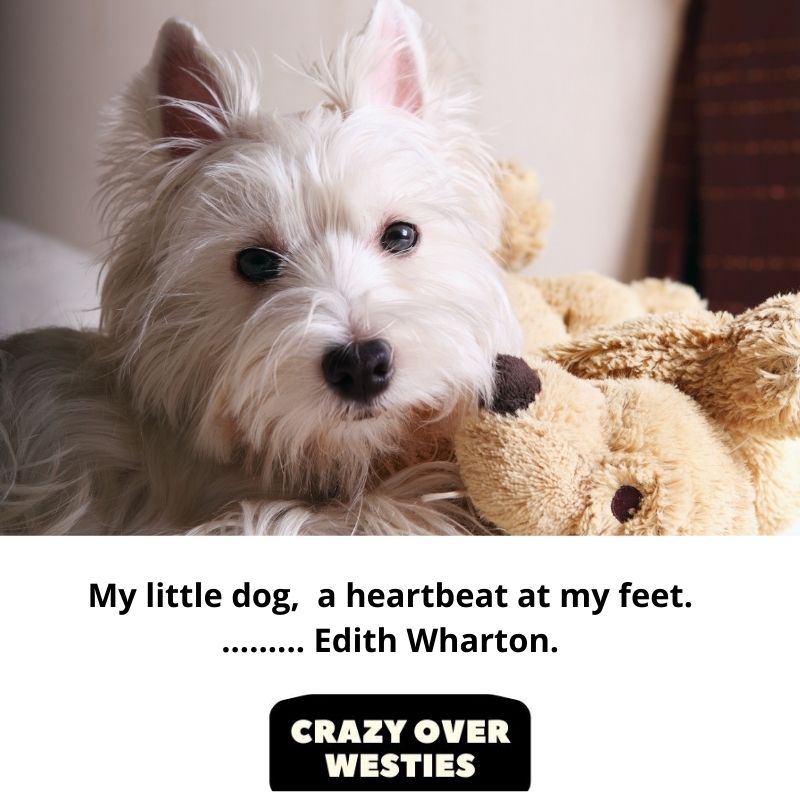 My little dog,  a heartbeat at my feet………. Edith Wharton.
Edith Wharton: She was a designer and American novelist, who was born in New York City. She became the first woman to win the Pulitzer Prize in Literature, for her novel called "The Age of Innocence".
——————-
Please SHARE the above quote. Thank you! To view the previous quote, please click here.