Please enjoy these inspirational westie dog quotes of the week, for west highland terriers lovers. I hope they remind you of how great it to be a dog owner.
As an avid dog lover myself, I do find that inspirational quotes always remind me not to give up on my goals, dreams, and life.
Inspirational Dog Quote For westie lovers: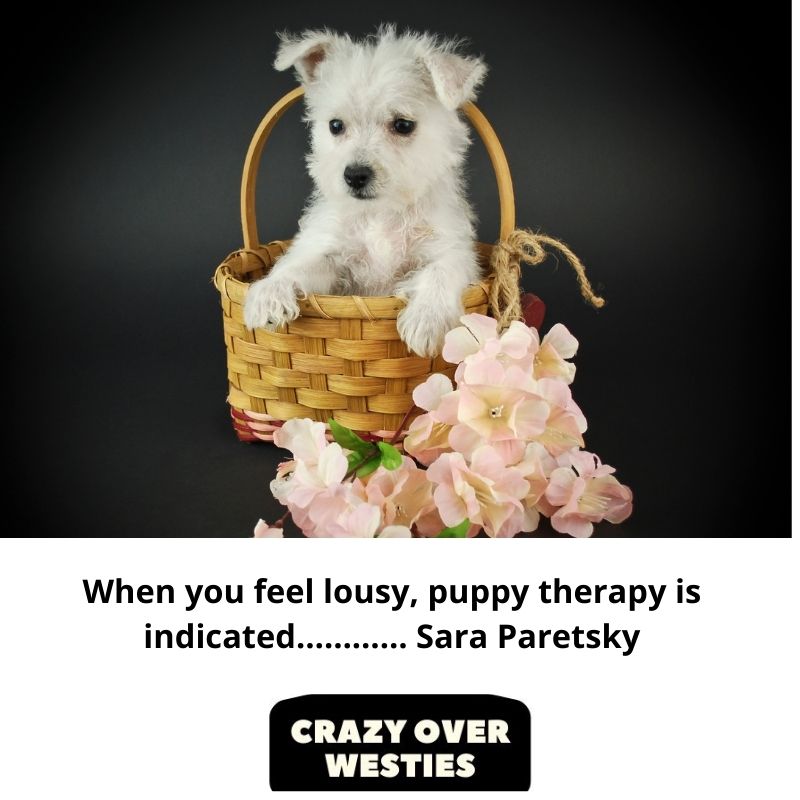 When you feel lousy, puppy therapy is indicated………… Sara Paretsky
Sara Paretsky: She is a popular American writer in the field of crime novels, who was born in Ames, Iowa. She has been credited with changing the role of women within the genre of her field.
———————–
Please SHARE the above quote. Thank you! To view the previous quote, please click here.