We hope you are enjoying these inspirational westie quotes of the week, for west highland terrier dog lovers and that they remind you of how great it is to be a dog owner.
Inspirational quotes can help motivate you not to give up on your dreams, particularly when nothing in your life seems to be going right. Unfortunately, all of us have a period like this.
———————
Fun Fact: Famous West Westie Terrier owners include Betty White and Jennifer Anniston. 
————————
Inspirational Dog Quote For westie lovers: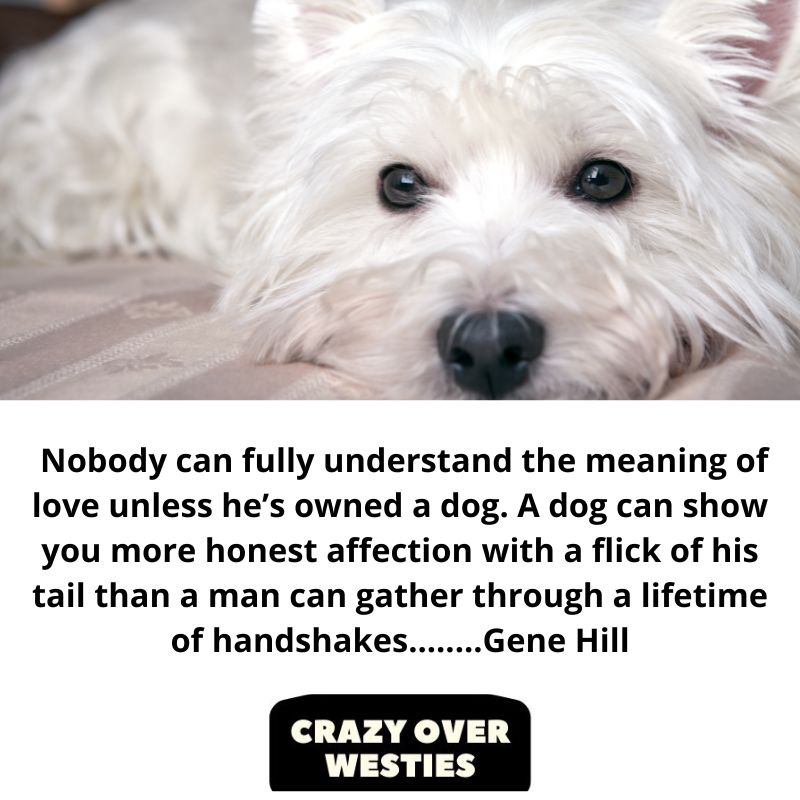 Nobody can fully understand the meaning of love unless he's owned a dog. A dog can show you more honest affection with a flick of his tail than a man can gather through a lifetime of handshakes……..Gene Hill
Gene Hill: He was born in Swartswood, New Jersey, and became an advertising copywriter who later on worked in Madison Avenue. He is well known for his nature-related magazine contribution.
——————-
Please SHARE the above quote. Thank you! To view the previous quote, please click here.