We hope you are enjoying these inspirational westie quotes of the week, for west highland terrier dog lovers and that they remind you of how great it is to be a dog owner.
Inspirational quotes can help motivate you not to give up on your goals, especially when nothing in your life seems to be going right. Been there, as most people have.
———————
Fun Fact: The breed most likely comes from Poltalloch, which is a castle in the former county of Argyll, Scotland. 
————————
Inspirational Dog Quote For westie lovers: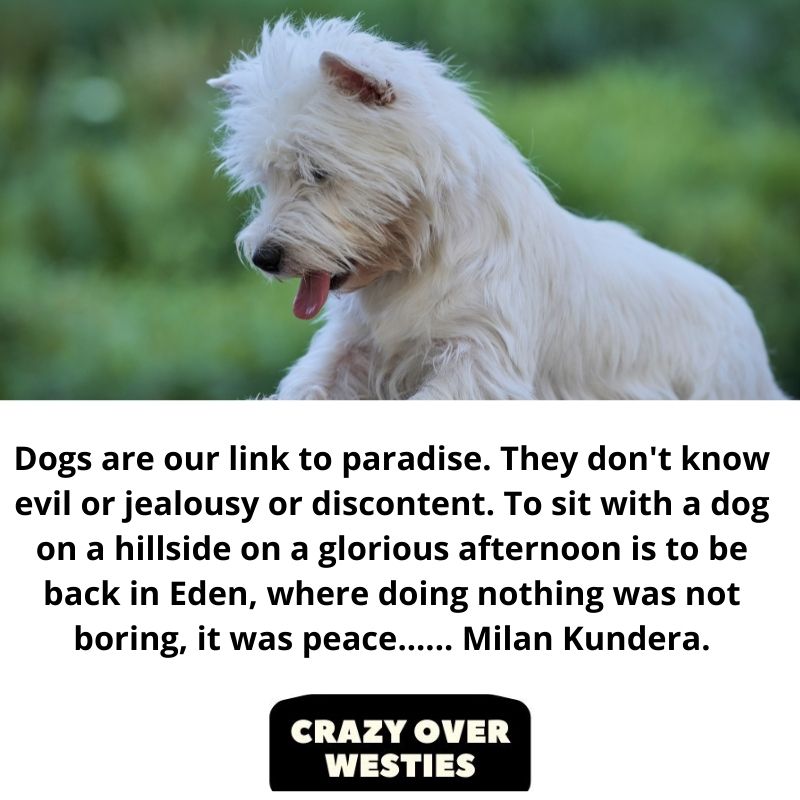 Dogs are our link to paradise. They don't know evil or jealousy or discontent. To sit with a dog on a hillside on a glorious afternoon is to be back in Eden, where doing nothing was not boring, it was peace…… Milan Kundera.
——————-
Please SHARE the above quote. Thank you! To view the previous quote, please click here.