We hope you are enjoying these inspirational westie quotes of the week, for west highland terrier dog lovers and that they remind you of how great it is to be a dog owner.
Inspirational quotes can help motivate you not to give up on your goals and dreams, particularly when most things in your life seem to be going wrong. Unfortunately, all of us have a period like this.
———————
Fun Fact: The northwest part of Scotland is where Westies earned their name and are associated.
————————
Inspirational Dog Quote For westie lovers: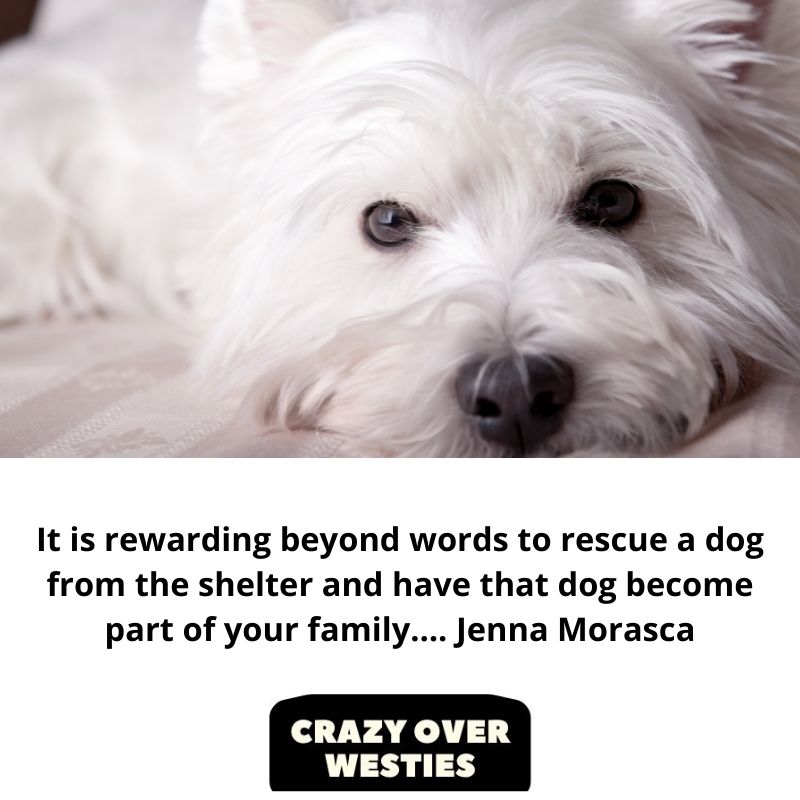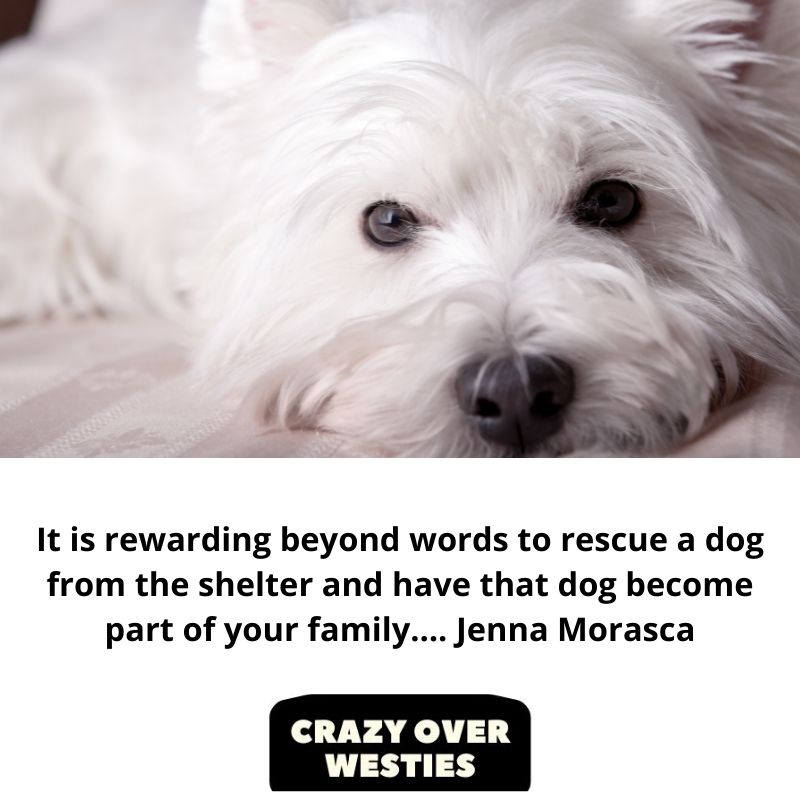 It is rewarding beyond words to rescue a dog from the shelter and have that dog become part of your family……. Jenna Morasca.
——————-
Please SHARE the above quote. Thank you! To view the previous quote, please click here.